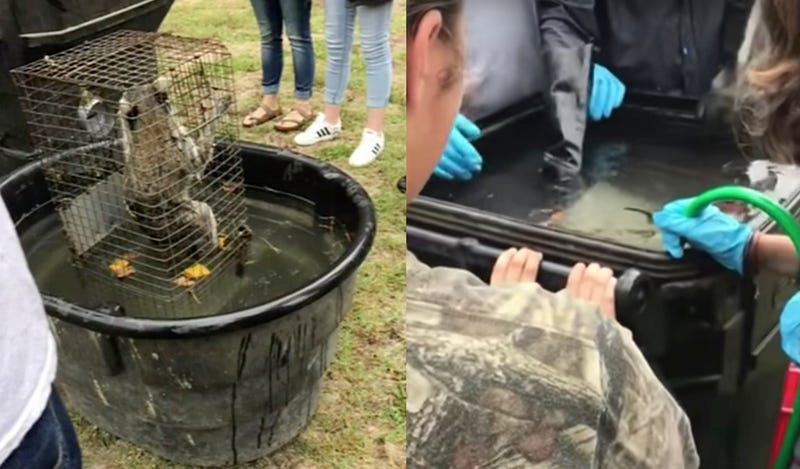 *A teacher of an agriculture class at Forest High School in Ocala, Fla. took it upon himself to drown two raccoons and a opossum, in his classroom, in front of his students.
Actually, he asked the students to help him do it.
Officials say the raccoons had eaten one of the live chickens being raised by the students in class, so I suppose the teacher was punishing the animals in this cruel, inhumane way.
Officials say the teacher, Dewie Brewton, who is currently on paid administrative leave, took two large cages, put the raccoons inside, and then placed them inside a large garbage can. I suppose the opossum was thrown in as well, but there was no mention. He and the students then filled the can with water, using a hose. In the video below, you can see the students standing around; someone wearing gloves appears to be pushing what can be assumed is the wire cage, underwater. One of the raccoons can be seen raising its snout above water in an attempt to breathe. Continue reading →