What's up y'all?!  Here is the dirt…
Word on the street is that Puff Daddy is full of himself (as I chuckle).  Rumor has it that while at a party in London, he had his flunkies spray his cologne "I Am King" in the crowd of partiers until they gagged.  And as I tell this story…I am gagging.
Another blog site posted that Monica and Rocko broke up due to his jump off calling and harrassing her.  However, that couldn't be further from the truth.  I happen to have an inside track on the dirt going on down here in the "A" and when Monica heard about the rumor she said "Why must the media lie?  Me and Rodeny did not break up."  However, she never denied that a jump off had been calling her.  I ain't trying to be messy…but I am.  Nuff said…
Be sure to pick up the April issue of Essence magazine.  On the cover is Hollywood "it" girl, Zoe Saldana.  However, inside the magazine holds all of the REAL dirt.  Shaunie O'neal opens up about why she left Shaq and she also gives us the inside scoop on her new reality show "Basketball Wives."  I love me some Shaunie O'neal.  She beez about dat PAY-PAH!  Go Shaunie!  Make that PAY-PAH!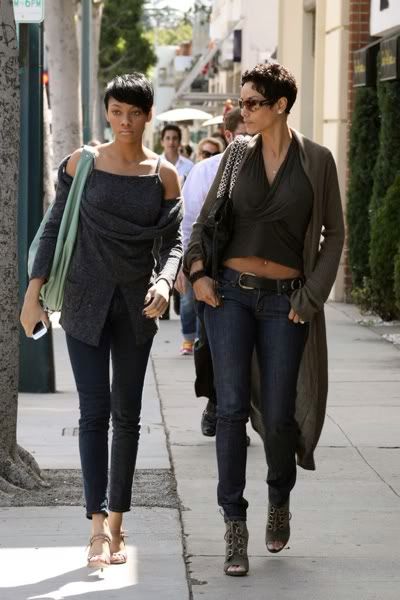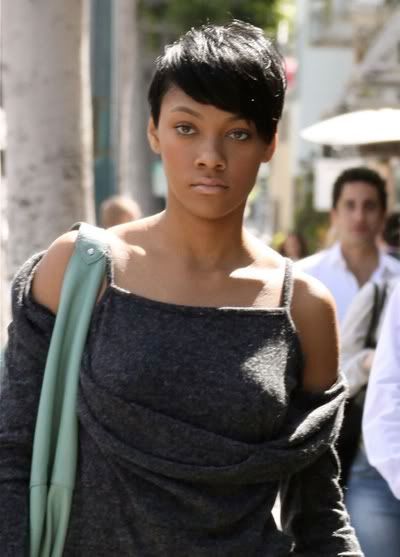 This ain't got nuffin' to do wit nuffin' but why is Nicole Murphy KILLING IT?!  OMG!  She and Bria make the perfect mother/ daughter team.  They are FIERCE!  I guess taking Eddie for half of his fortune kind of has something to do her fabulosity.  Whatever the case, she is FIERCE!
Okay, so I am watching the "Family Crews" last night for the first time and I hear the wife say that she is a singer.  She goes on to tell the vocal coach that she directed her own choir at 13, yada, yada, yada, so I am expecting this heifer to be all J-Hud and what not.  SYKE!  Why did that peacock open her mouth and sound like an ailing cat?!  I couldn't take it…
Side Bar-Parents, sometimes you just gotta tell kids da troof!  Errrrybody can't sing and won't make it in the music industry.  Okay, I take that back.  There are too many examples of non-singers with platinum albums (i.e. Rihanna).  Nuff said…
Keyshia Cole's sister Neffe and her man Solo took time out of their day to tell us Bloggers to quit hatin' on them.  Well guess what Neffe…ain't nobody hatin' on you?  Who in the heck wants four or five  kids…by three of four different men, a crackhead mama (once an addict, always an addict), a "suspect" man and some crispy hair?  I'm just sayin…what is there to "hate on?"  Chyle BYE!  Stop SELLING your business to the media and we won't have anything to talk about.  Next…
Bill O'Reilly and Ludacris have finally settled their beef.  It was bothering Luda so much that he prayed for SEVEN long years that he would get to meet the man that had been slamming him in the media for and it FINALLY happened.  Although the conversation between the two is completely confidential, Luda said, "good came out of it."  It's good to know that God still answers prayers…
That's all the dirt for now.  Holla back at your girl…
Peace,
Sony