What's up y'all?!  Here is the dirt…
The Real Housewives of Atlanta have let go of one of the original cast members.  According to Essence.com, DeShawn Snow has been asked by Bravo not to return and according to DeShawn, she didn't see the termination coming.  Now here is the dirt…rumors began to surface that Tameka Foster was going to replace DeShawn!  Other names thrown in the hat were Tonya Rodriguez, former Baltimore radio personality, and also the wife of Atlanta radio personality Frank Ski and Dorys Erving, the wife of Julius "Dr. J" Erving.  Of course everyone was PRAYING that Tameka was going to replace her, but Tameka hurriedly set the record straight.  In an interview with Essence.com Tameka stated that although Bravo stepped to her with an offer, she had to decline.  I'm guessing they weren't paying enough…but that's just me.  Tonya "Ski" also declined.  The sista is much too classy to be involved in something so déclassé.  Not only that, folks have been going after Tonya for years…just because of who her husband is and she ain't finna give these "hatin" heifers any ammo.  Dorys on the other hand just may join the cast.  I don't know much about her, but from what the streets are sayin' Sheree had betta watch out because a REAL diva is in town!  Check out the interview here.
Side Bar-How is it that DeShawn didn't know that her azz was getting fired??  She ain't have no "baby mama drama", all of her children belonged to her hubby (unlike Lisa and NeNe), she went to church and paid her tithes (unlike Kim whose faith was in her psychic friend), her foundation wasn't a "front" for a tax write off (unlike NeNe) and she didn't marry her hubby for his money (unlike Sheree).  DeShawn baby…you were as exciting as watching paint dry, but good luck on your Master's in Divinity.  Nuff said…
Speaking of the RHOA, Lisa Wu Hartwell's EX, Keith Sweat has a new reality show coming out on Peachtree Television.  For those of you who don't live in Metro ATL, you won't be able to get it (lucky you).  The show focuses on Keith Sweat getting Dru Hill back together to work out their differences and make a come back.  On the real, who in the hell wants to see Dru Hill on television??  Better yet, who wants to see Keith Sweat on television?  Not only that, these fools are still trapped in a time warp.  I'm finna start calling Sisqo, "T-Boz" because that fool ain't changed that blonde hair since 1996.  Y'all know I'm tellin' the truth!  Anyway, this foolishness…excuse me…Platinum House will air on February 23, 2009.  If you are in the Atlanta area, check your local listings for time information. 
Side Bar-This ain't got nuffin' to do wit nuffin' but ain't Keith the same dude that wouldn't let his kids appear on RHOA with their mama??!!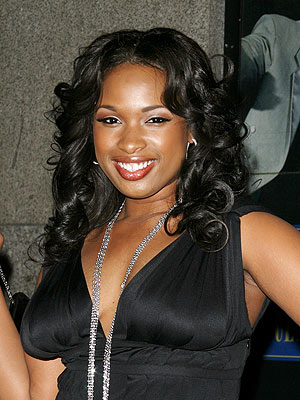 Our girl J-Hud will be singing the national anthem at the Superbowl this year.  This will be Jennifer's first performance since the brutal murders of her family members.  Trust when I tell ya, the anthem AIN'T GONNA NEVAH be the same after J-Hud rips it up.  It's good to see my girl back in effect.  We LUV you J-HUD!!  Go'on fly diva!!  Work dat black dress…
Holla back at your girl…
Peace,
Sony