What's up y'all?!  Here is the dirt…
Former CEO of Death Row Records Suge Knight still evokes fear at the mere mention of his name.  Back in 2006, when Suge declared bankruptcy, he was ordered to turn over the unreleased songs of the late, GREAT rapper Tupac Shakur and Snoop Dogg.  The unreleased recordings are set to go on sale in a couple of weeks, but folks are scared to purchase the recordings in fear that Suge may feel as though he is still the rightful owner of the material.  Simply put, folks is scurrrrred that Suge is gonna come gunnin' for 'em if they buy the music.  I ain't got nothin' else to say.  My name is Wes and I ain't in that mess.  Nuff said…
Side Bar-Is it me or is Suge so big that he looks uncomfortable?  I'll bet he has sleep apnea fo' yo' azz.  Shhhhh…don't tell him I was talking about him.
One of my favorite rappers has been added to the list of broke folk.  Mos Def owes the IRS more than 47K in back taxes.   I can see how this could be possible.  Mos got a WHOLE gang of KIDS runnin' around the NYC!!  Y'all know kids ain't cheap.  
Side Bar-Hey MOS, a call to Kanye may be in order.  I know you probably can't afford him right now, but I hear he extends lines of credit.  Just ask Talib…
Okay y'all…PLEASE KNOW that I am a HUGE Madonna fan!!  I was glad to hear that my girl is the new spokesmodel for the Louis Vuitton Spring/ Summer '09 collection.  Watch out Kimora!  Madonna is the REAL essence of Fabulosity!
Side Bar-Dear God, if you are listening…can you PLEASE make me as fabulous as Madonna when I turn 50…minus plastic surgery…and extreme dieting…and rigorous exercise?  Okay God, never mind.  I think I'll save my "miracle" request for something a lil' less vain.  Nuff said…
Speaking of Madonna, her daughter Lordes done got bit by the acting bug.  Allegedly, the 12-year old has enrolled in Manhattan's "Professional Children's School."  Let's just hope that she is as talented as her mama.
Since I done started in on the white girls, I may as well throw Paris Hilton all up and through.  Paris done got bit by the benevolence bug.  Apparently, Paris decided to stop at a hospital in Australia to spread good cheer to sick children over the holidays.  My, my, my, our lil' privileged white girl is growing up.
Speaking of privileged (or wanna be privileged) white women, former "Real" Atlanta Housewife, Kim Zolciak has launched her "official" blog.  In her blog, she has pictures of her and her daughters in the Bahamas over the Christmas Holiday. 
Side Bar-Personally, I ain't impressed.  You can catch a flight to the Bahamas for a couple of hundred dollars (or less).  Hey Kim, if you are out there and you are tryin' to be fabulous, please do something that regular folk cannot do…like go to St. Barts and kick it with Bey and Jay or Mariah and Nick.  Other than that, you are REAL regular.  Nuff said… 
The Baltimore Ravens defensive end Trevor Pryce, done sold his first script.  Many of you may remember that at one time Mr. Pryce was passionate about music.  So much so, he built a home studio, started a record label (Outlook Music) and cut a CD (Rebel Music).  Thankfully the CD was never released but I'm guessing the CD was the beginning of him finding his "inner artist."  Anyway, the script for a children's film was sold to Sony Pictures.  Not only did the brotha sell a script to a MAJOR motion picture studio, but he has SEVERAL other scripts being looked at.  Who knew that sports agents doubled as film agents?!  TP, you betta do the darn thing!!  I am happy for the brotha and I wish him much success.
One of my favorite producers, Jazzy Pha has a new reality show coming out called "Welcome To Dreamland."  The show chronicles Jazzy and Drumma Boy as they compete to find Atlanta's next big act.  The first of six episodes will air on January 19, 2009, on Peachtree Television.  Those of you outside of Metro Atlanta will not be able to catch the show.  However, I am sure that it will "mysteriously" appear on YouTube.
Side Bar-Personally, I got my money on Jazzy Pha.  I ain't never heard of Drumma Boy…and I live in Atlanta!!  Nuff said…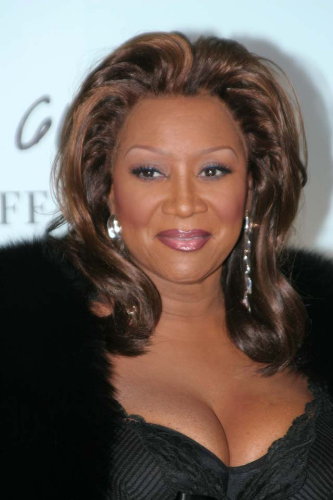 The greatest singer in the history of the world (in my opinion at least), Ms. Patti LaBelle has teamed back up with Labelle for a reunion concert/ tour.  Labelle will be at the Atlanta Civic Center February 14, 2009 at 8:00 p.m.  I will be there along with my FABULOUS male friends.  Don't trip.  Y'all know "FABULOUS" men love them some Patti LaBelle.  Nuff said…
That's all the dirt for now.  Holla back at your girl!
Peace,
Sony