Happy New Year!!  I can hardly believe that it is 2009!!  Well here is the DIRT…
Our girl Beyonce did not make the CUT!  According to my sources, the Obama camp is putting the finishing touches on who is going to perform at the Inauguration and Beyonce ain't one of them.  However, our girl J-HUD will be singing the national anthem if she is up to it.  Now in case y'all ain't know, I am a HUGE Jennifer Hudson fan.  I love everything J-HUD.  In fact, I gave her the name J-HUD and folks ran with it.  So errry time you see the name J-HUD, just know that Sony gave her that name!  Nuff said…
Speaking of Beyonce, her sidekick and biggest fan Kelly Rowland performed at the MTV Africa Awards which is probably the only place on earth that she is a "Superstar."  Y'all know I am telling the truth.  Kelly is as big a star as Solange and Michelle.  Her last CD went "coaster" on my coffee table.  Need I say more?
Side Bar-I would show you the video of the performance but it has been removed from YouTube.  Hmmm…I wonder why?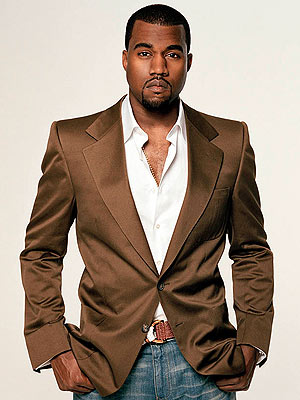 Y'all after SEVEN WEEKS Kanye's, "808 & Heartbreak" has finally gone platinum according to Nielsen's Soundscan.  This puts him in the #5 spot on the Billboard 200.  At #15 is T.I.'s "Paper Trail" and at #16 is Luda's "Theater of the Mind."  Still in the top 20 is the SELF PROCLAIMED "greatest rapper alive" (yeah right) Lil' Wayne's, "Tha Carter III."  Guess who didn't make the cut?  You guessed it, Soulja Boy Tell 'Em.  That fool hasn't even sold a 100,000 copies of his CD and is in his SECOND week out.  This is the same dude who bet me 500 pennies that he would sell a MILLION copies his first week! This is the same chile who gave errrybody (via YouTube) ten reasons WHY you should help him sell a million copies of his CD the first week out!  Hmmm … Soulja Boy if you are out there, I guess it is time to sell that Gucci trash can on eBay.
Side Bar-By the way, I will be by there to pick up my loot on Monday.  Don't be fakin' or I will put yo' azz on blast.  Nuff said…
Speaking of Soulja Boy, rumor has it that he was robbed at gunpoint at his home the other day.  According to the rumors, two masked men stalked him out, broke into his home, robbed him and almost took a member of his entourage as a hostage.  I tried to contact my peeps over at ColliPark Records but I have yet to hear anything back from them.  I hope that my boy ain't get robbed 'cause I need my loot … no excuses!
Side Bar-Seriously, I hope that it ain't go down like that.  Aside from all of the hype, Soulja Boy is a good dude.  I will keep y'all posted on the real deal…
Speaking of LIL' Wayne, I have to give the lil' dude his props.  His CD topped the 2008 (hip hop) charts in spite of not selling three million records.  I can't even be mad at the dude…with his petite self.
Okay here is the JUICE in the ATL!!  Chile, rumor has it that T.I. and Tiny had it out the other night after Tiny was chillin' all up in Shawty Lo's face.  According to my peeps, Shawty Lo and his wife showed up at Rocko's birthday party and Tiny was sitting with them at the table chillin'.  For those of you who don't know Rocko…y'all ain't the only ones.  He is R&B singer Monica's longtime boyfriend.  He also made that song "Umma Do Me."  He is a "hood star" and most folks don't know him unless they are from the dirty dirty…south that is.  Anyway, Monica threw him a birthday party.  They invited both T.I. and Tiny as well as Shawty Lo and his wife.  Now for those of y'all that don't know who Shawty Lo is, he is the no name rapper that has beef with T.I.  In fact, he is the one that dissed TINY on stage at the Dirty Awards.  Mind you, she was chillin' all up in his grill at the party.  Anyway, one of T.I.'s snitches called him and snitched on Tiny.  Chile, T.I. showed up and made Tiny BE-YOUNCE and she did just that!
Side Bar-Tiny betta had got her butt outta there.  She knows where her "high supply" comes from.  Nuff said…
Disclaimer: Monica nor Rocko had anything to do with the seating arrangements.
Speaking of gangsta rappers, y'all I cannot wait for NOTORIUS to come out.  I have been waiting on this movie for MONTHS.  Anyway, I have two exclusive clips from the movie.  Check them out…
Now if y'all don't know the background, just know that Lil' Kim and Faith Evans HATED each other because while BIG was married to Faith he was sleeping with Lil' Kim.  In fact, he married Faith while he was messing with Kim.  Anyway, Lil' Kim is PISSED about how she is portrayed in the movie and vows to expose both Mrs. Wallace and Faith Evans.  She claims that she has kept quiet for far too long and that they are mad that she reps Biggie to the fullest and that there is nothing that they can do about it.  Hmmm … it is AMAZING to moi how the skeezer … AKA Lil' Kim can call herself reppin' another woman's husband and expect for her not to be a lil' pissed about it.  Anyway, according to Faith's book, "Keep the Faith: A Memoir" (go cop dat if you already haven't), she and Kim got into an altercation, but nothing really popped off.  But according to Kim, somebody got dey azz whipped.  Be sure to go see the movie in theaters this month!
Holla back at your girl!
Peace,
Sony