What's Up Y'all!
It seems that errrbody is havin' issues with keeping their paper tight.  Errrbody except for Jay Leno that is…if you ain't heard by now, Jay done got a new gig with NBC.  After Mr. Leno announced that he would be leaving the Tonight Show, it was announced today that he has secured the top spot at NBC.  Well…if not the top spot, at least the top pay check.  It was common knowledge that Jay was making close to 20 MILLION DOLLARS a year as the host of the Tonight Show but that is chump change compared to the 50 MILLION DOLLAR salary he will receive as the host of his own variety show on NBC.  The new show will air five nights a week at 10PM.
Side Bar-In my second life I want to come back as a funny looking, thick waist, middle-aged, white, male, corny, not quite so funny comedian.  I ain't hatin' on the man but DANG…50 MILL??!  Y'all know he ain't worth it.    
Speaking of "DAT PAPER"…my boy Andre 3000 is being sued!!  According to Yahoo News, Dre' along with Cartoon Network and Turner Broadcasting, was hit with a 2 million dollar lawsuit by an art student who claims that Cartoon Network "bit" his original idea for Andre's Class of 3000.  The plaintiff, Mr. Timothy McGee claims that in 1997 he submitted his original idea to the then Vice President of Programming for Cartoon Network, Mr. Michael Lazzo.  Along with the two million in damages, he is seeking court costs and ALL PROFITS FROM THE SERIES!
Side Bar-DAYUM, DAYUM, DAYUM!  First it was Mara Brock-Akil "allegedly" stealing Staci Robinson's manuscript and creating The Game and now this foolishness.  There is enough pie for errrbody.  There is no need to be greedy.  Go'on and pay dat boy the whole 2 million and 12 dollars.  Nuff said…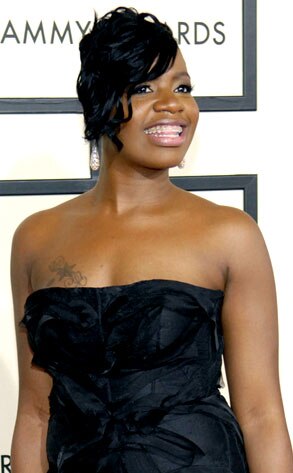 Andre' 3000 ain't the only one in court these days.  According to my sources, Fantasia Barrino…Tay-Tay for short, done let one of her homes get put on the chopping block.  According to Fox News, the home located in Charlotte, NC and valued at 1.1 Million will be auctioned in January.  Apparently, Fantasia struggled to pay the $68,000 in back taxes on the home in 2006 and Broward Energy Partners agreed to foot the bill.  Since then, Fantasia has only repaid $10,000 of the $68,000 debt.
Side Bar- I'm guessing Tay-Tay done went all willy nilly and spent up all that mortgage money on her new set of teeth.  She must have had platinum braces because I cannot see her not having 68K after the success of AI, Two CD's, a made for TV Movie and The Color Purple on Broadway.  I'm just sayin'…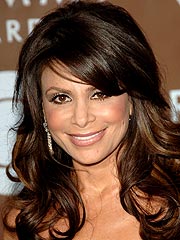 WHO IN THE HELL LEFT THE GATE OPEN??!  According to Paula Abdul, it was  Simon Cowell and the Producers of American Idol.  Let Paula tell it, they are trying to ruin her career.  Paula claims the stalker chick, Paula Goodspeed, who committed suicide outside of her home last month had been stalking her for 18 years.  According to Paula, when she got wind that Goodspeed was auditioning for American Idol, she practically begged Simon and the producers not to let the woman audition.  Against Paula's will (so Paula claims), they let Godspeed audition for the show anyway.
Side Bar-Now I ain't calling Paula Abdul a liar but I am saying that I have a hard time believing that Simon doesn't have anything better to do other than ruin the career of a washed up 80's singer who judges a televised talent show.  It ain't like Paula was going to dust off her Laker girl outfit and drop it like its hot again…  Nuff said…
Okay, from looking at the box office number this weekend Cadillac Records did not do well at all.  If you ain't gone to see it…make it your business to go.  Beyonce did the darn thing.  I love Beyonce and all but when I heard that she was starring in another movie, I cringed.  She is…was a HORRIBLE actress but not in this new film.  She did a GREAT job playing Etta James.
Speaking of Beyonce, I heard that she and her sister cancelled a Houston Concert to benefit the victims of Hurricane Ike.  According to my sources, they had scheduling conflicts and had to cancel.
Side Bar-I can understand Beyonce being busy with a new movie and cd released all in the same month.   That said…what else does Solange have to do?  She should have been there front and center, mic in hand, performing, while selling tickets at the door.  I'm just sayin'…who is really checking for Solange?
Last but not least…this ain't got nothing to do with nothing but why was I listening to Gayle King interview T.I. the other day on XM Radio?  That interview was a hot azz mess.  Gayle sounded like a privileged, suburban, white, woman getting a poetic tour of the ghetto.  She was extremely out of touch and had no clue about what to ask him.  So here is my suggestion. O-Dub, if you are out there reading this, you should have hired your housekeeper's niece "Sha-Quan" to do the T.I. interview.  Better yet…you should have hired ME to do that interview.  That said, T.I….if you are out there, holla at a sista.  I would love to interview you. 
Holla back at your girl!
Peace,
Sony